Provenance: Turkey, 20th Century
Materiality: 100% Wool
Dimensions:

Small: 48

" W x 72" D x 0.25" H

Large: 90" W x 73" D x 0.25" H
Heirloom: Due to this item's handcrafted or reclaimed nature, there may be slight variations or imperfect qualities that give character to this one of a kind heirloom



Timeless Aesthetic:

 This item is ageless in aesthetic, avoiding obsolescence, limited use, or an otherwise shortened lifespan due to changing styles and trends
What Have We Here ?
We're big fans of this piece, given that its tried and true handwoven kilim technique ensures durability, while the mod black and white pattern adds a contemporary pop. Treading away from the usual intricate and richly-hued styled kilims, this chic work is something altogether different, and will make an impact regardless of where you choose to place it.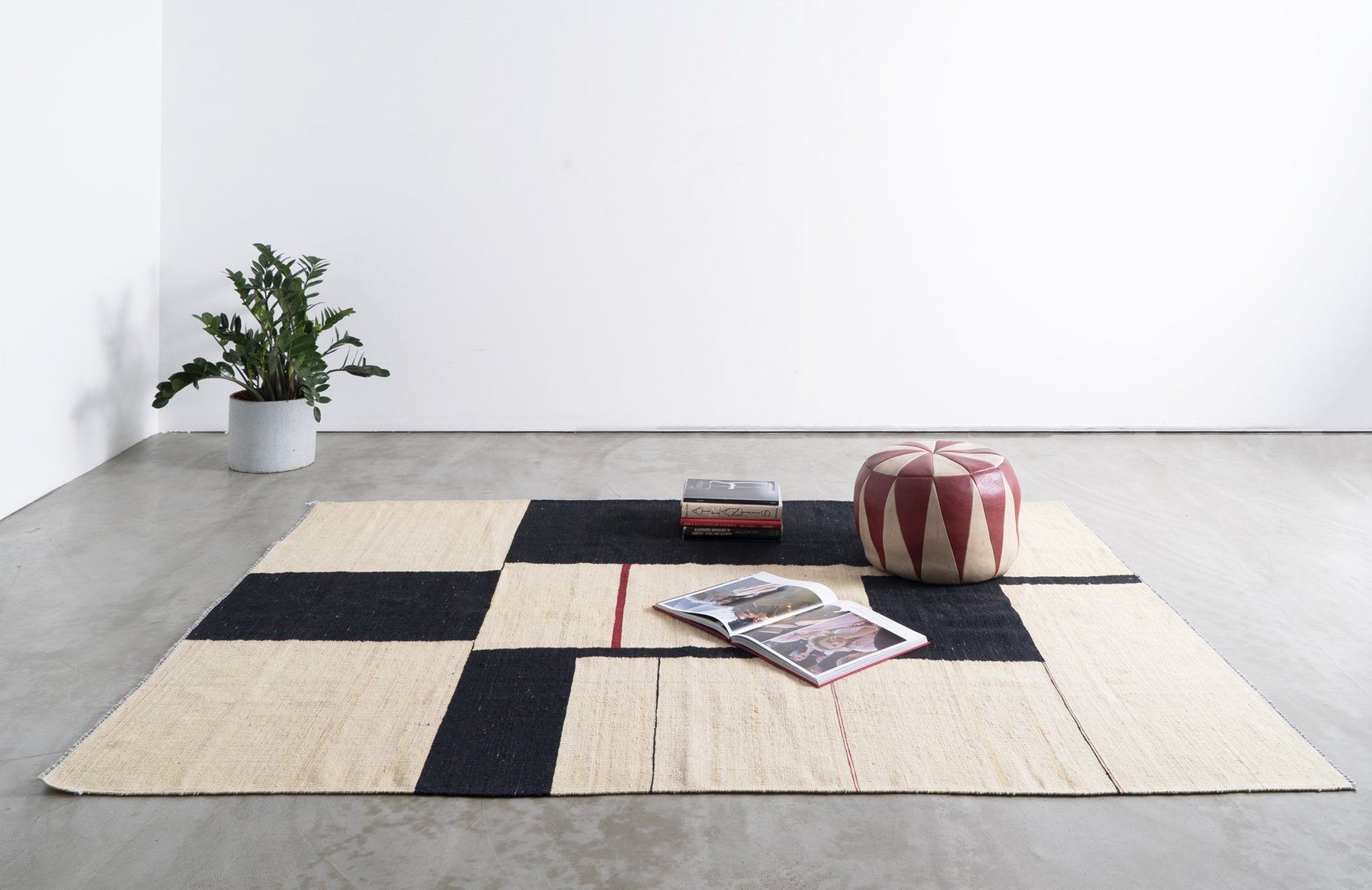 How to Use It ?
This unique piece can work in any room of your choosing, but we think it shines the brightest in a living, dining, or bedroom. Considering this piece encompasses Abstract Expressionist and Modernist elements, we're certain it will add gallery-level impact to whichever room it lives in.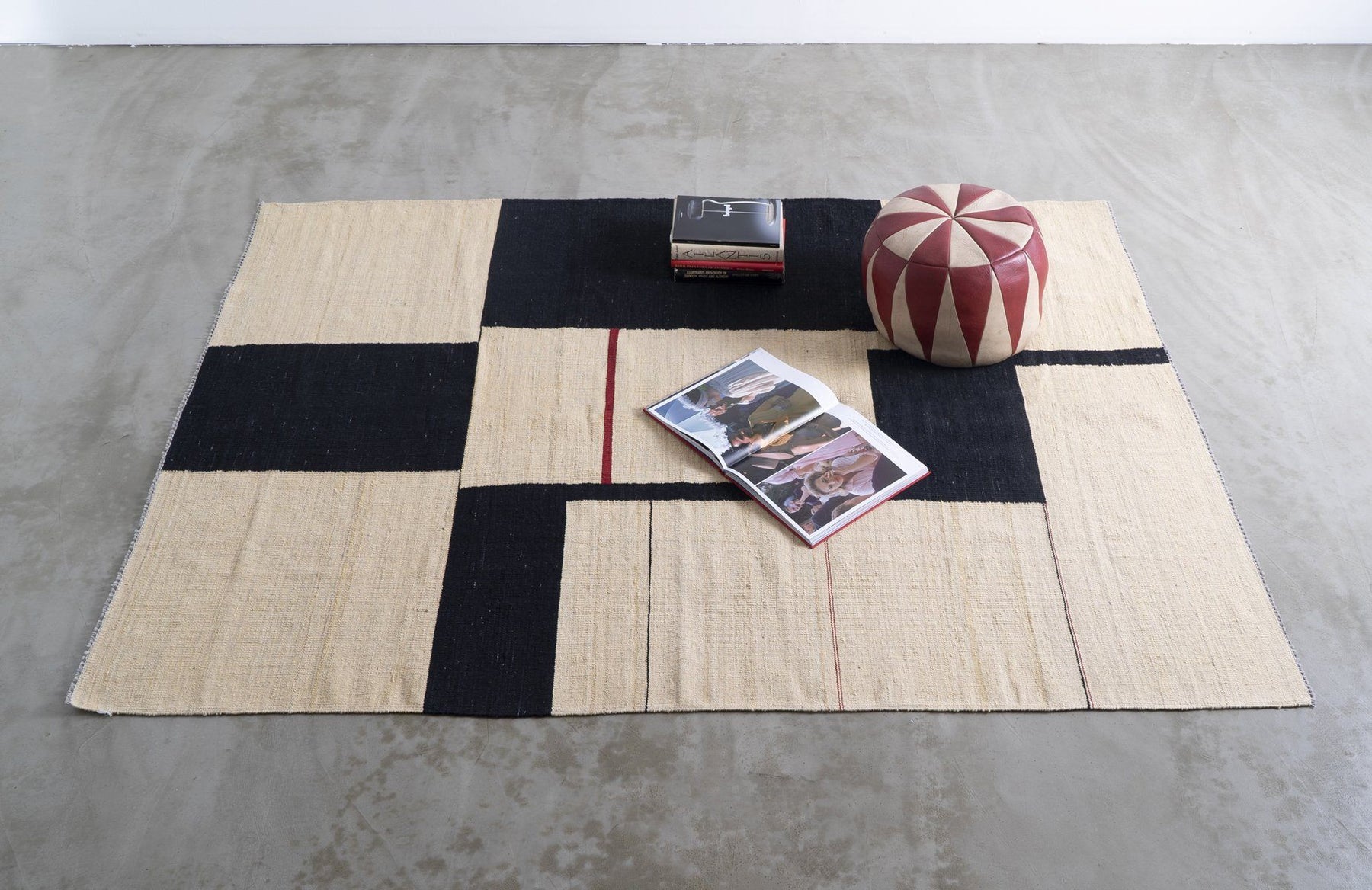 Why It Matters ?
Kilim rugs are handwoven in a tight, flat pattern that makes them extremely durable. Thanks are due to the wise weavers who chose this sustainable, timeless technique so that we can preserve and enjoy this exemplary piece of craft and history.