Designer: Frama
Provenance: Europe, 21st Century
Dimensions: 13.7" W x 16.5" D x 16.9" H
This product is comprised of solid oak and corten steel
Timeless Aesthetic: This item is ageless in aesthetic, avoiding obsolescence, limited use, or an otherwise shortened lifespan due to changing styles and trends
What Have We Here ?
ZZ's first custom design comes in the form of this collaboration with Copenhagen-based design studio Frama. The 64 Plinth is an industrial yet organic piece that lends an architectural element to your living space with its corten steel base and solid oiled oak top. It is a modernist plinth that works as well for coffee and cocktails as it does plants and books. Bonus: Also works well as a seat!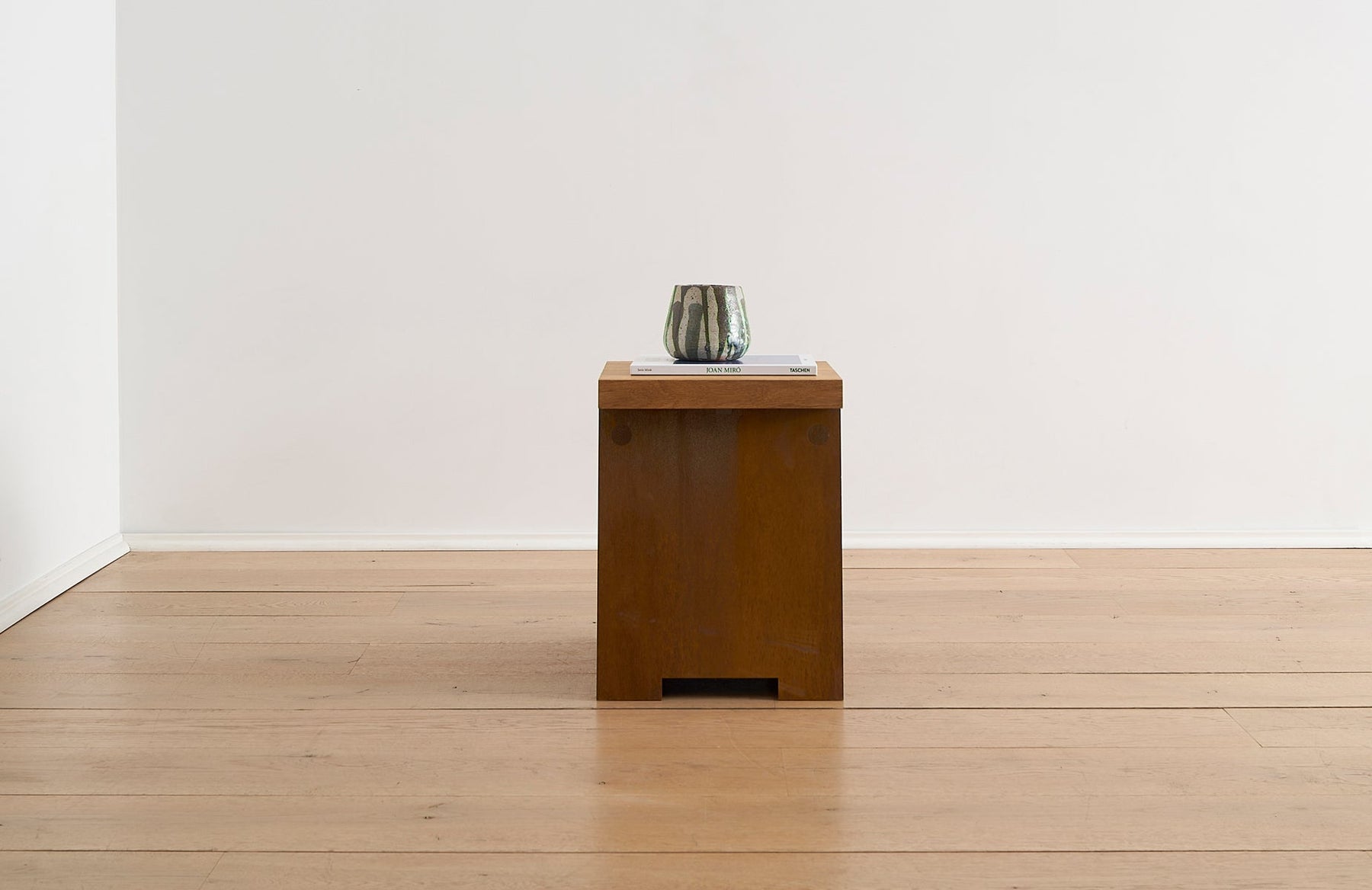 How to Use It ?
This piece's dimensions, coupled with its juxtaposition of materials, allow for its use in a multitude of spaces. Styled as a side table, a pedestal or a seat, the possibilities are endless. One thing is for certain: The plinth will elevate your space as much as it does any object you place on it.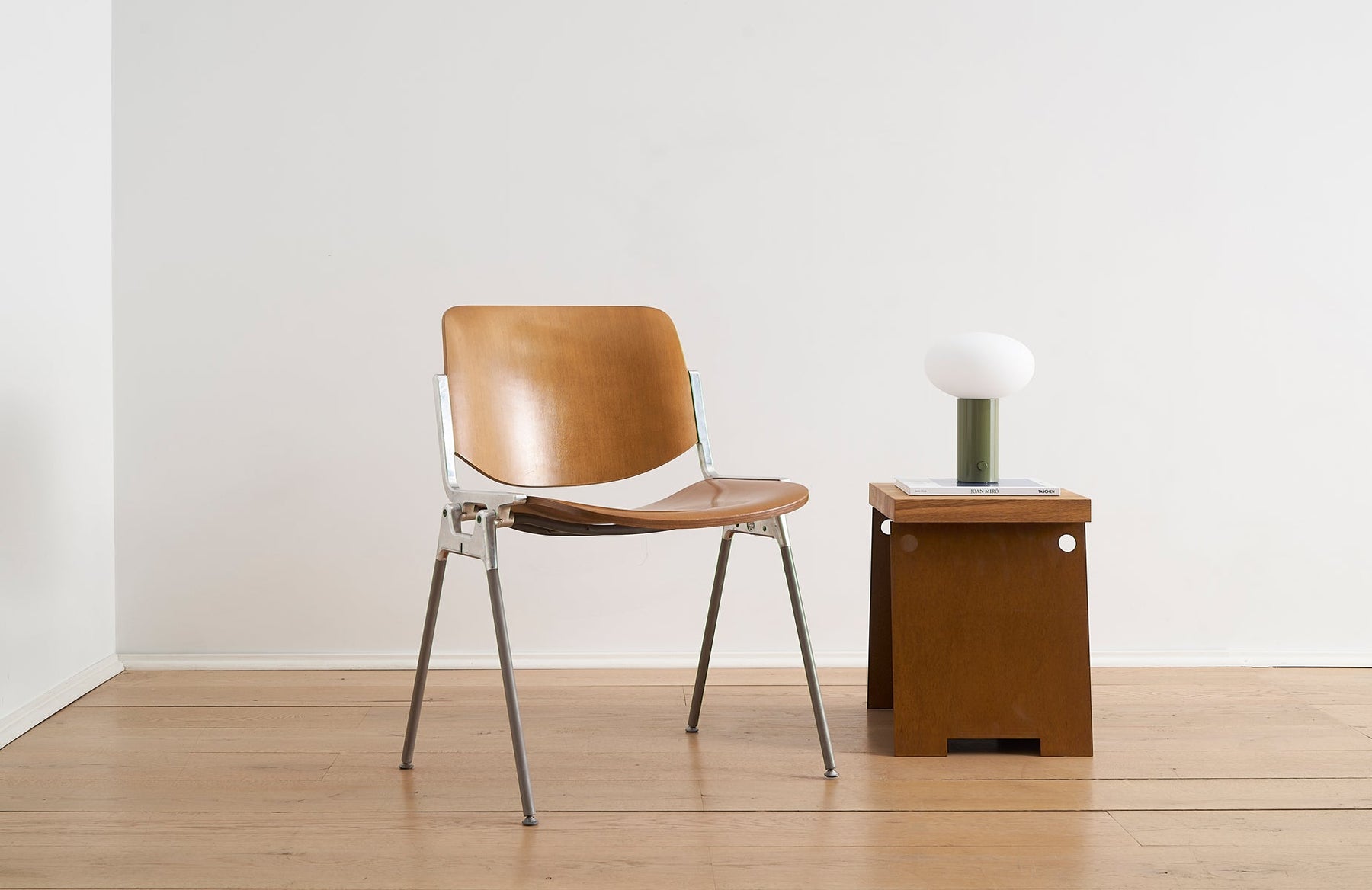 Why It Matters ?
The combination of solid hardwood and architectural steel found in the 64 Plinth is a shining example of the practicality and thoughtful design that the team at Frama is internationally recognized for. We are honored to partner with them in the launch of this exclusive work.