Provenance: France, 17th Century
Dimensions: 63" W x 22.8" D x 84.7" H
Extra Heavy:

 Please take a moment to consider whether it can be safely delivered to your space. If you're not sure, just ask us!
Heirloom: Due to this item's handcrafted or reclaimed nature, there may be slight variations or imperfect qualities that give character to this one of a kind heirloom
Timeless Aesthetic: This item is ageless in aesthetic, avoiding obsolescence, limited use, or an otherwise shortened lifespan due to changing styles and trends
Materiality: Walnut
What Have We Here ?
The Louis XIII Period "Diamond Tip" Armoire pairs rich French walnut with masterful carving and intricately crafted hardware, giving this substantial piece a larger-than-life persona. Abundantly spacious and meticulously detailed, this thought-provoking armoire invites you to admire its construction, converse upon its history, and, most of all, use it to its full extent. This historical piece was constructed nearly 400 years ago in the 1660s, and it is the oldest piece in ZZ's collection! Even more incredible is the fact that the wood used to construct it was planted as a sapling in as early as the late 1400s!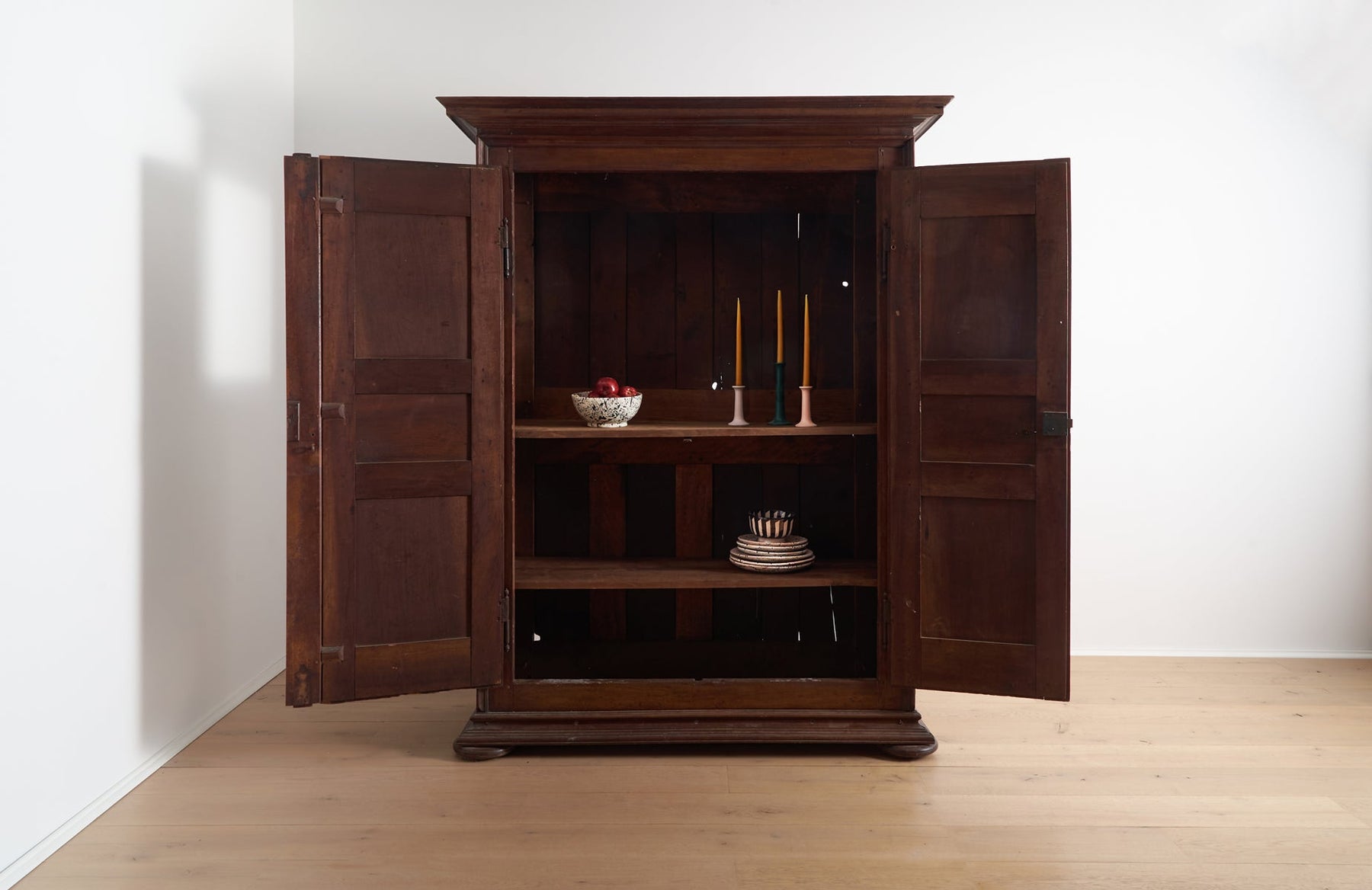 How to Use It ?
The brilliance of armoires is their mixed use and viability in almost every room imaginable. Use it in a dining room to store glassware and ceramics. Incorporate it into your living room for books, curios, or whatever else. Or replace a dresser and wardrobe with a bit of elevated, utilitarian design. Wherever you place this work, it will add a grand, natural, storied, and functional element to its surroundings.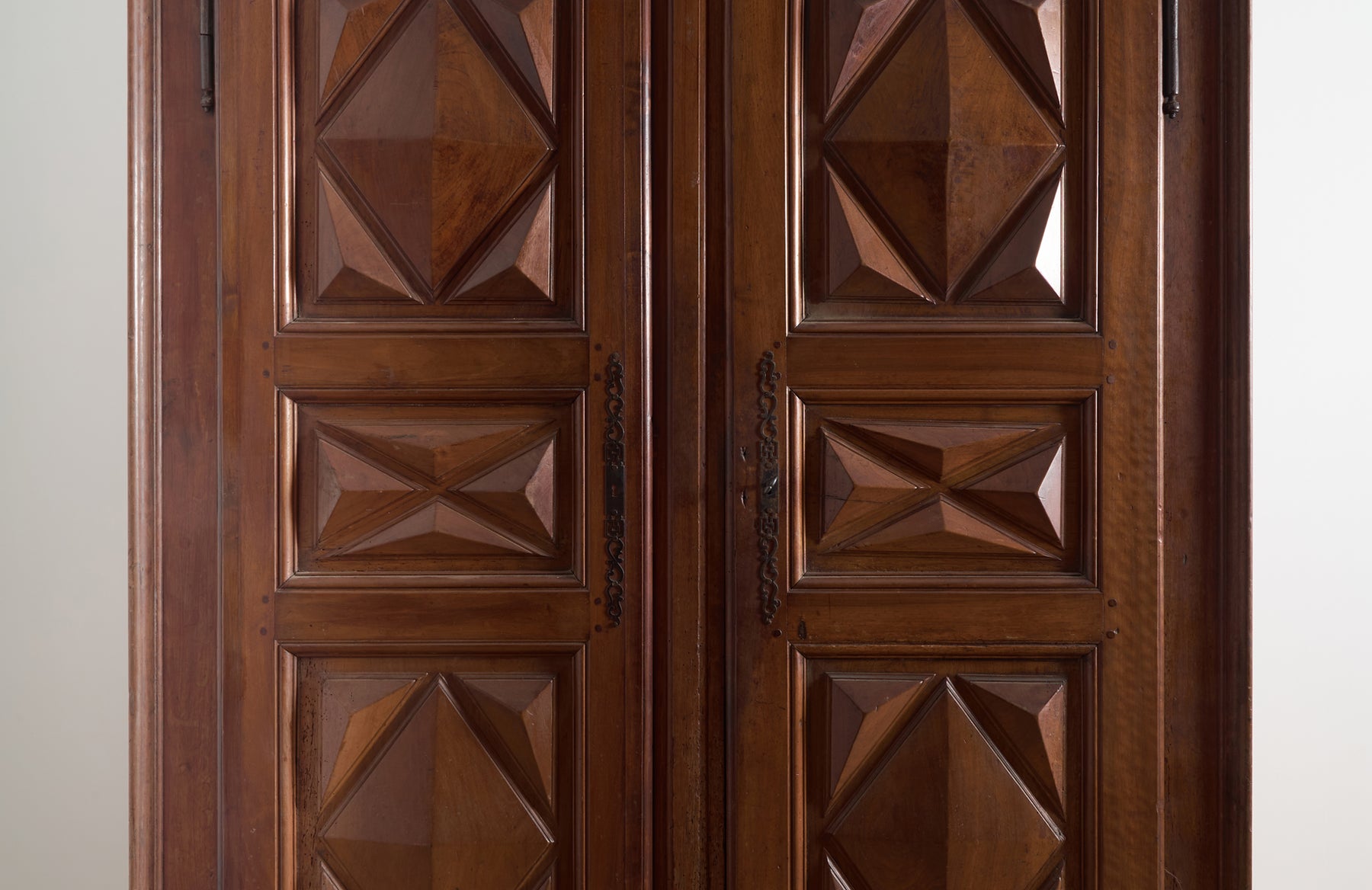 Why It Matters ?
Crafted in the Louis XIII-era of the 1660s, this armoire possesses not only a rich narrative and past, but stands as a testament to its fine craftsmanship and the integrity of its materials. This work, the oldest in our library of design, reminds us that furniture, when made well, is one of the most enduring, circular, and sustainable products on our shared planet.