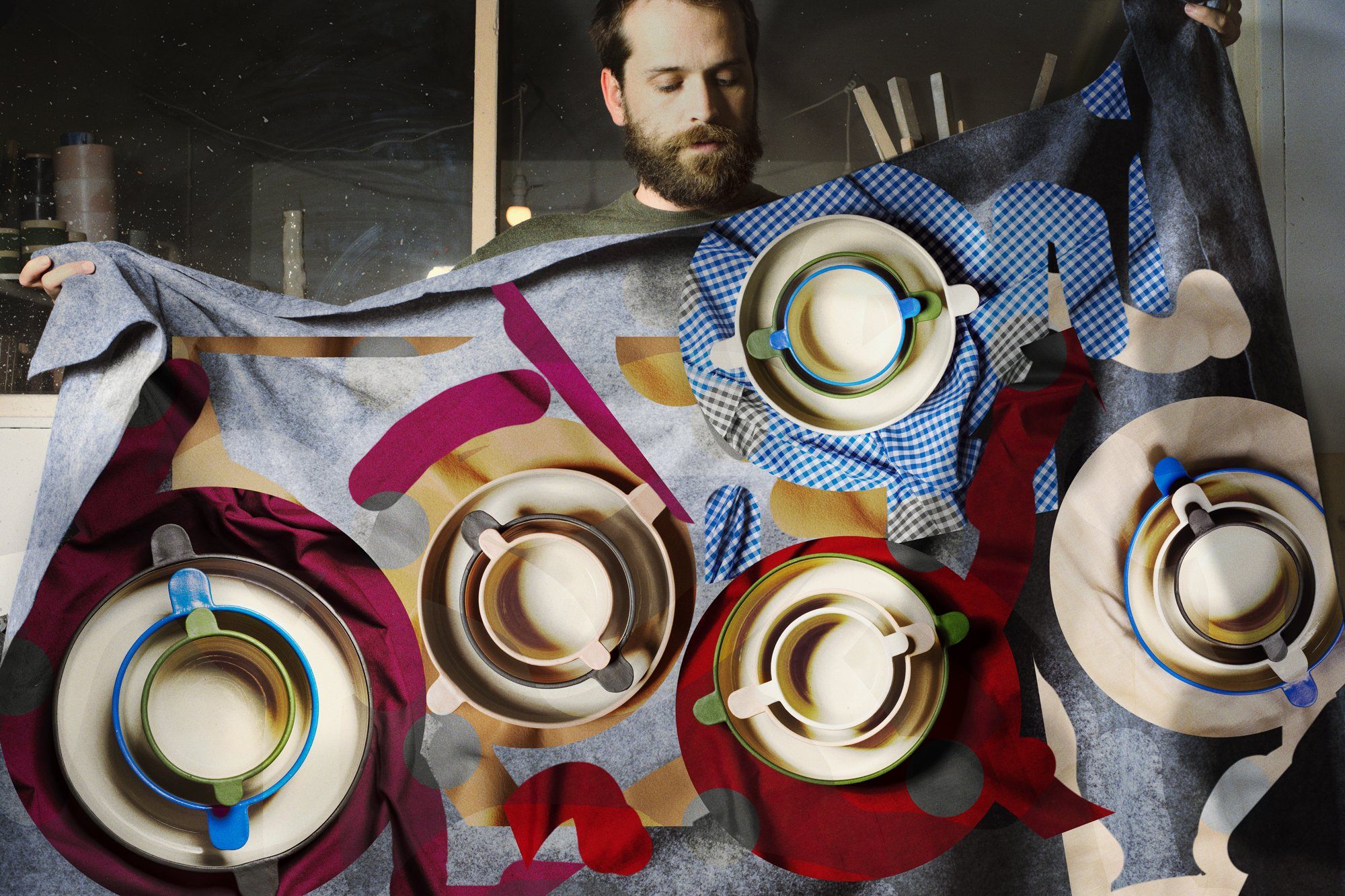 Workaday Handmade
Brooklyn, NY
Workaday Handmade creates hand-crafted, utilitarian ceramic objects and furniture in New York City.
Forrest Lewinger never planned to create a nationally distributed line of ceramic works. In fact, he didn't even plan to study ceramics at all. Forrest's early college days were spent studying fine arts in San Francisco. He focused on sculpture and found his way to clay as a professor's studio assistant while having never taken a single ceramics course.
Years later, he found a job in New York as a production assistant for a ceramicist. Finding time for his own creative work was difficult, so Forrest made it his mission to create one ceramic piece of his own each day. Thus, Workaday Handmade was born.
At first, Forrest made a collection of vases all glazed with a similar matte blue color. These pieces slowly filled the shelves and corners in his apartment and curious friends asked about buying a few. That was the push Forrest needed and thus he conceived of his own line of design-oriented objects available for purchase. Forrest maintained his studio assistant job, yet all the while he found a shared studio space and started producing his own work.
Workaday quickly found commercial success, and before long Forrest saw his creations exhibited in not only trade shows but established retail stores. Wide recognition and commercial success haven't changed Forrest's artistic mission. In an attempt to recreate a single form, Forrest continually interrogates his process and finds magic in the tiny variations expressed in every single piece he still makes by hand today. As Forrest describes, his "work explores the space between mechanical and machine-made repetition."
ZZ Driggs is thrilled to feature the first work of furniture from Workaday Handmade: the Milking Stool. This design was a product of imaginative play with simple household objects. By first experimenting with stacking cups and bowls together, Forrest ultimately created a quirky stool that pays homage to the classic farmer's milking stool. We admire Forrest's exploration of repetition in creating the Milking Stool, a work of furniture that is both literally and figuratively aligned with the iterative nature of expressing milk from dairy cows.