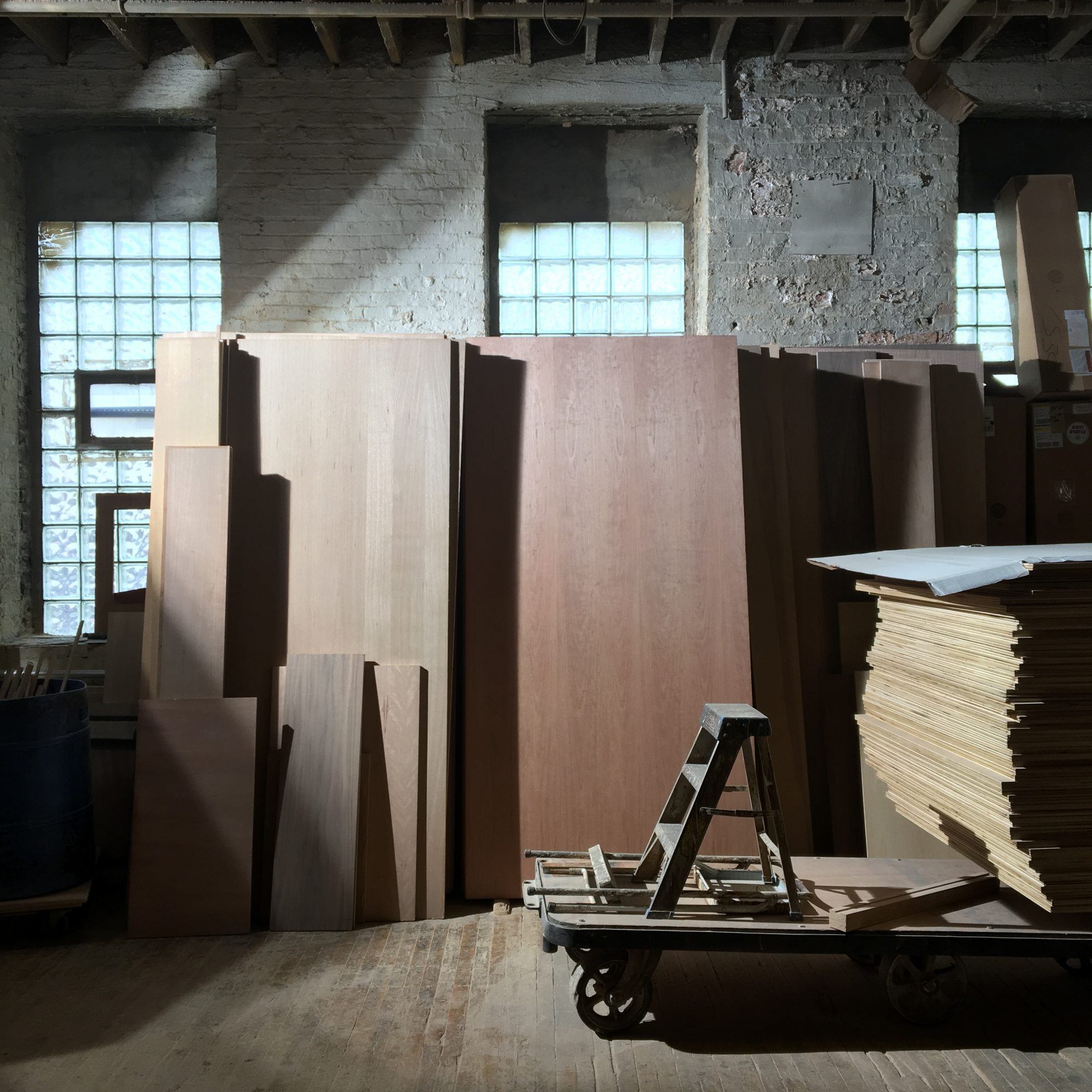 57st. design
Chicago, IL
57st. design is a contemporary furniture design studio and manufacturer based in Chicago's South Side with deep familial roots and substantial community impact.
In the 1980s, while teaching at the University of Chicago, professor and carpenter Chip Devenport started building bookcases out of his garage on 57th Street in Hyde Park. Relying on traditional woodworking methods, including dado joinery and natural oil finishes, the bookcases were visually simple yet strong in construction and built to last for a lifetime or more. Over the course of thirty years, 57th Street Bookcase developed a devoted following, expanding production and their Chicago footprint. 
The family acumen for craft continued and, in 2016, Chip's son Sam, alongside co-founder Pia Narula, set up shop with their own furniture line, 57st. design. Following Chip's ideals regarding furniture construction — that if you're going to build furniture, you had better make it last — Sam and Pia carry on the design philosophy that made Sam's father's bookcases so beloved. Today, the co-founders apply this same raison d'être to other furniture categories, from nightstands to dining tables to even bookcases of their own design.
57st. believes in functional, straightforward craftsmanship. Solid hardwoods and hand-rubbed finishes are applied, not just because they're aesthetically appealing, but because they allow for furniture that can be easily repaired and, in turn, furniture that's more likely to last. The work of 57st. design draws from various design traditions, including American Shaker, Scandinavian modernism, and traditional Japanese woodworking. 
Everyone has their own idea of "good design", and 57st. believes that the best design considers the means by which an item is made, as much as the item itself. In this spirit, they strive to create value not just for the people who buy their furniture, but for the people who produce it as well. Case in point: 57st. design hires many of their employees through a nonprofit, workforce development organization in Chicago. This organization specifically supports people who have been out of the workforce for an extended period of time and are looking for gainful employment, including formerly incarcerated individuals, and people who have faced systemic obstacles in finding work.