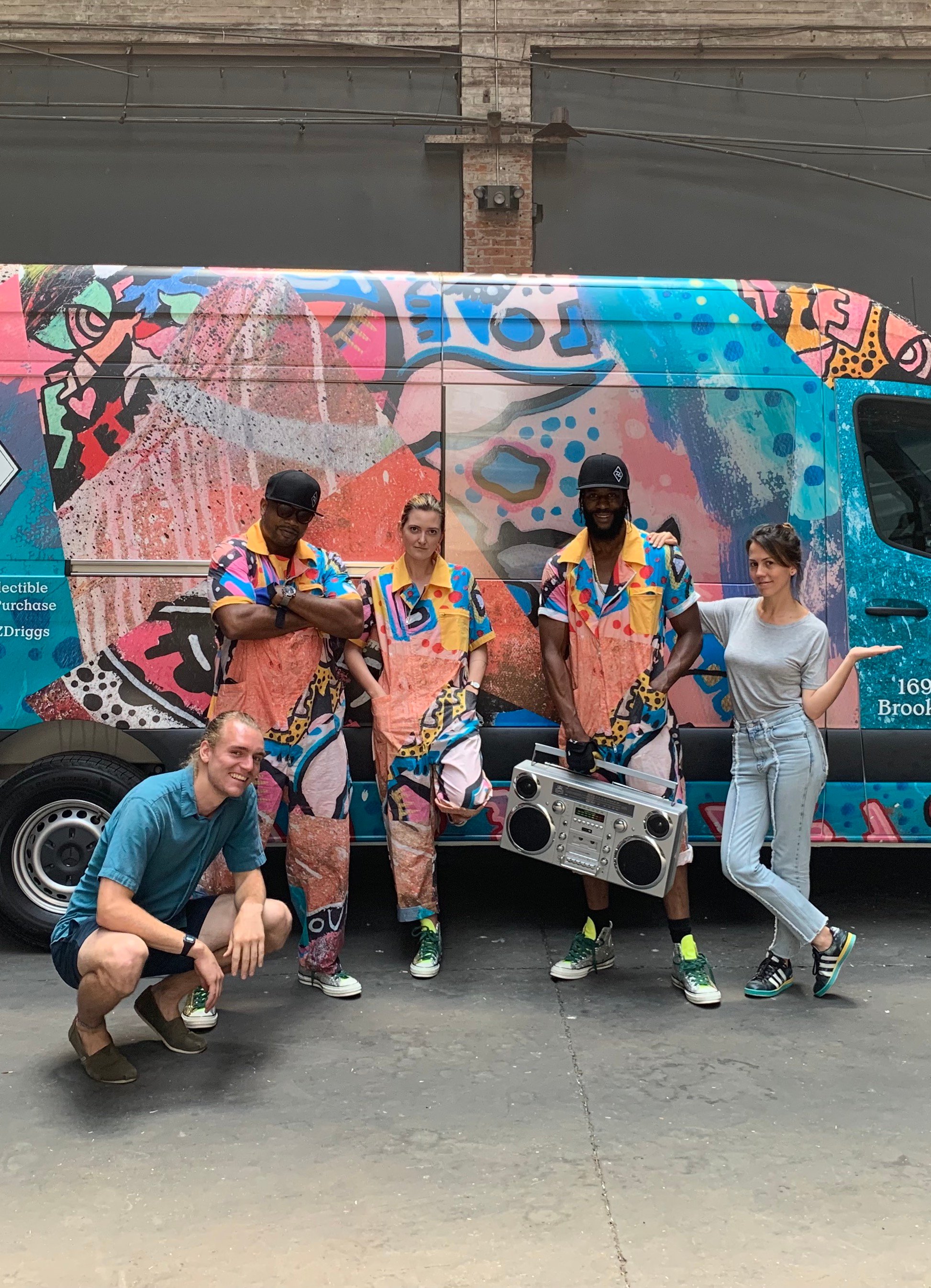 Life at ZZ
At ZZ Driggs, we are building a company focused on doing good for both people and planet.
Our team is a smart, dedicated, creative, and resilient group of professionals who are committed to reimagining how we furnish our lives for a new economy and a more sustainable future.
And yes, we're hiring! Check out our open roles here.
What you see as a customer or client is a product of our relentless commitment to our internal operations, a meticulously-built infrastructure designed to be human-centric (support the people who do the work), mission-aligned (sustainable, thoughtful, innovative), and evolving (never static, always improving and iterating).
All of us, in our own unique way, embrace our duty to provide an accessible and educational way for individuals from all walks of life to enjoy the incredible works of art, history, craftsmanship, and human creativity that we're proud to represent.
ZZ offers its team members 
industry-leading wellness benefits and company policies. Here are just a few:
Unlimited Paid Time Off
ZZ offers unlimited Paid Time Off for its employees. At ZZ, we know that being human requires taking the time needed to rest and enjoy ​life outside of work​.​ Putting a cap on this important R&R time doesn't help our efforts to achieve ​the ​team satisfaction​ and happiness that we strive for.
Over a Full Month of Vacation
In addition to offering unlimited paid time off to employees, ZZ requires that all team members take 35 (paid) days off each year. We observe holidays throughout the year and we have one Joint Day Off (JDO) every month plus two Joint Weeks Off (JWO) each year, where the whole team takes off together so we don't come back to work feeling like we're behind everyone else.
Excellent Health Insurance Options
We offer multiple health insurance plans for our employees, including medical, dental, and vision, all subsidized by the company. For medical, we offer both EPO and PPO plan options.
Modern 401(k) Savings Plans
Saving for the future is important, and at ZZ we are happy to offer 401(k) savings plans for all employees 21+, all available and managed through a modern and easy-to-use web interface. Employees have myriad investment portfolio strategies to choose from, from Vanguard to Fidelity to many more, plus customized portfolios tailored to the employee's specific financial goals.
Commitment to Professional Boundaries
We believe it's important for our employees to have balance between life and work and thus we work on average 8-hour days, with breaks during the day, a hybrid office/WFH policy, and work / business communication outside of working hours and on weekends is discouraged.

Caregiver Leave

ZZ offers industry-leading parental leave, with 16 weeks of time off for parental leave. ZZ's policy does not distinguish between primary and secondary caregiving, and provides equivalent time and pay to both caregivers.
Paid Learning & Development
Education is a tenet of our company. We seek to constantly teach our customers, our industry, and the greater world the importance of sustainably consuming furniture, supporting craftspeople and makers, and preserving the histories of our generational artifacts. Therefore, we encourage our employees to actively seek learning opportunities that continue to make them best-in-class in their work at ZZ and contribute to the greater mind-share of our organization, all paid for by ZZ.
In-office Sustainability Efforts
Not only do we run an office where all our operations are carbon neutral, at ZZ we are creating a holistically-sustainable company whose mission extends to every facet of the business. We believe it is our responsibility to make every effort to lessen our collective footprint whenever possible both in the office and out. To that end, we practice the following habits and offer the following ecological benefits to our employees, including composting, full-picture recycling, and gifted sustainable workplace goodies.
If you're interested in joining our team, we welcome you to view our open opportunities.
◆